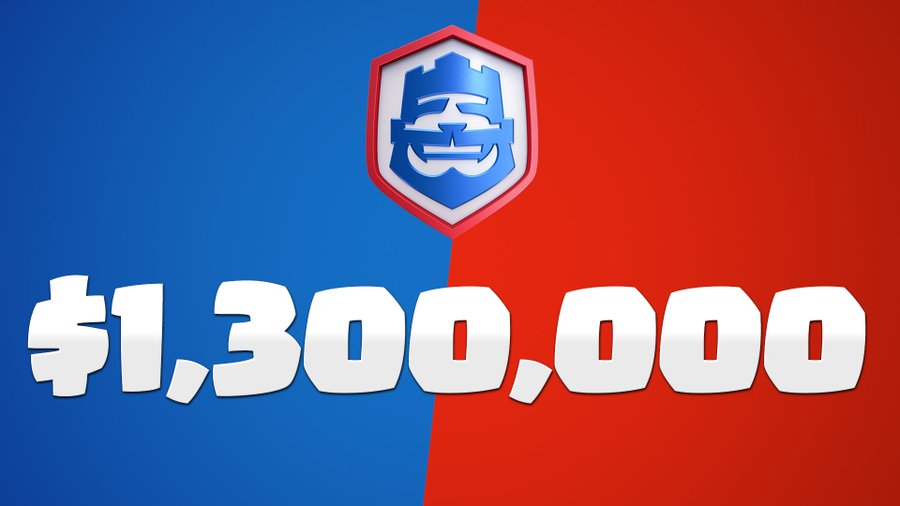 Another Clash Royale League 2023 news is here and this time it is the prize pool. This years prize pool is $1.3 Million which is the highest ever since the start of the league.
Here prize pool means that the prize will be distributed among other competitors as well. Last year's top 4 prize distribution are as follows.
2nd $125,000 –> Morten
3rd $80,000 –> Samuel Bassotto
4th $65,000 –> Mugi
After this there are group of rewards making the amount $1 million.
Clash Royale League Format:
Double Elimination bracket with 16 starting players.
All matches are played in a Bo3 duels format.
The player who reaches the Grand Final via Losers bracket has to win 2 consecutive Bo3 duels in order to win the championship.
Seems like the prize pool will be adjusted in the first 4 or later section of the league.